Uber: FREE $5 Off Promo Code + FREE $5 Off for New Uber Account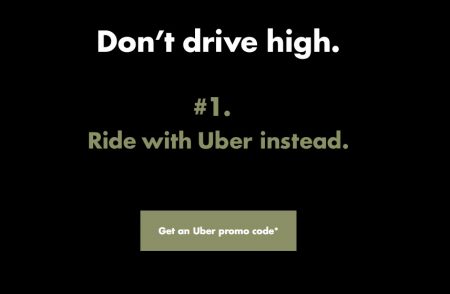 Tweed and Uber are proud to partner with MADD Canada in their effort to stop impaired driving in Canada. Don't drive high. By making the smart choice to not drive high and ride with Uber instead, you're helping the cause.
Simply go to the website and fill out the short online form and they'll email you a $5 off Uber promo code. Offer is valid for new and existing Uber accounts.
I just did it and got my promo code right away. The whole process took less then 2 mins from start to finish. The offer is only valid in Alberta and Ontario for a limited time while supplies last. Once you get your promo code, it's valid until November 11, 2018.
BONUS: If you don't have an Uber account, sign-up now first and enter my promo code uberDealsBlog and you'll get $5 off your First Uber Ride! You can combine both offers if you don't have an Uber account yet. This offer is valid for new Uber accounts only.
Get up to $5 off your next Uber trip that is taken by 11/11/2018 at 11:59 pm ET. To get your discount, fill in and submit the above requested information. You will then receive an email from Tweed with instructions on how to get your promo code by visiting a Tweed web page. You must apply the promo code in the Payment section of the Uber app prior to requesting your ride. Discount/promo code expires on 11/11/2018 at 11:59 pm ET. Offer only valid in markets where Uber operates in Canada, excluding Quebec. Cannot be combined with other offers/promotions. Discount doesn't apply to tips. Valid for new and existing users. Offer and terms are subject to change. Limited availability.
Click here to sign-up for an Uber account now and get $5 off towards your first ride.
Click here to get your $5 Off Uber promo code.